Although this is my official website, my FaceBook page is more updated with current news, blogs, events and tons of photos you won't see here!
Sail on over by clicking below!



2 NEW SCARLETT HARLOTT LOGOS!
(All artwork copyright ScarlettHarlott.com)



Pirate Queen turns Viking Bombshell!
Art by Mark Gerardi
Buy your shirt today by clicking below:
I write my own column for PIRATES MAGAZINE called


"The Scarlett Letters: A Broad's Side"


seen in every issue!
You'll have to subscribe to this GORGEOUS magazine to read it, so CLICK HERE to subscribe, you will be glad you did!
It's a very informative, colorful, fun and beautifully done magazine!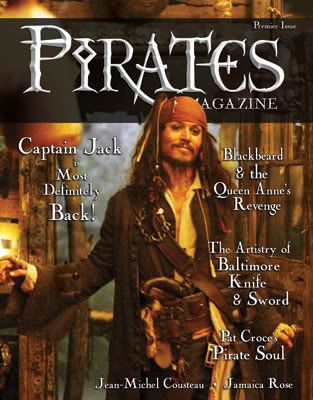 I was featured with my friends
on the cover of the Spring 2008 Pirates Magazine!



I was honored with the title of
"WOMAN PYRATE OF THE YEAR"
at PyrateCon 2007 in New Orleans! YARRRRR!

I was the GRAND MARSHAL at PyrateCon 2008 and led the biggest parade down Bourbon Street in New Orleans since Mardi Gras!
A special thank you to:
Escort: "Talderoy"



Click here to read my interview with
"Housewife in Hollywood"!


Thanks to my dear friend Tony Swatton, I rode down
Hollywood Blvd. on a Percheron draft horse in
FULL VIKING VALKYRIE ARMOUR
along with the cloak worn by "Buliwyf" in the movie
"THE 13TH WARRIOR" to open the "Labyrinth Masquerade Ball"!
(Click photo below to watch the video!)


Cloak worn in the movie "The 13th Warrior" (below):


I appeared in an article about PyrateCon 2007 in
I love Christine & Michael Lampe @ NQG! I was bestowed the title of "Official Court Courtesan" in the Royal Pyrate Court! What else did you expect with a last name like "HARLOTT"?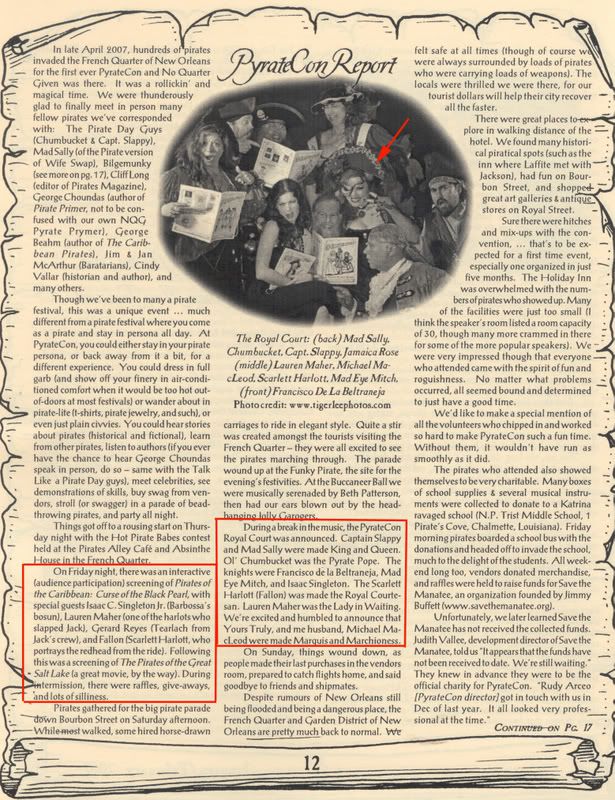 Interviews with me conducted by Cap'n Slappy (co-founder of Talk Like a Pirate Day)
and Pyrate's Way Magazine will be seen here SOON!
Keep checking back for these updates!